ALEXANDER CUSTOM WOODWORKING LLC has been set up 5/11/2012 in state FL. The current status of the business is Active. The ALEXANDER CUSTOM WOODWORKING LLC principal address is 1696 OLD OKEECHOBEE RD., WEST PALM BEACH, FL, 33409. Meanwhile you can send your letters to 3025 PARKER AVE, WEST PALM BEACH, FL, 33405. The company`s registered agent is CHOQUE CALLISAYA FREDDY F 3025 PARKER AVE, WEST PALM BEACH, FL, 33405. The company`s management are President - Choque Freddy C, M, A, N, A - Mendoza Felipa. The company annual reports filed on Annual reports – 3/14/2020.
Company number
L12000063992
Company Type
Florida Limited Liability
Last activity date
not available
Date Of Incorporation
5/11/2012
Additional information
DBA Name
ALEXANDER CUSTOM WOODWORKING LLC.
---
Business Location
1696 Old Okeechobee RD 1-B, WEST PALM BEACH , FL, 33409
---
Description
ALEXANDER CUSTOM KITCHENS ARE DESIGNED BASED ON THE CUSTOMERS IDEAS AND WANTS TO MAKE AN OVER ALL DESIGN. AS EXPERTS, WE WILL PROVIDE WOOD SAMPLES, AND THE HARDWARE THAT WILL BE USED IN THE CABINETRY. WE WILL ALSO ADVICE AND WORK HAND ON HAND WITH CUSTOMER TO PROVIDE A UNIQUE KITCHEN.
Photos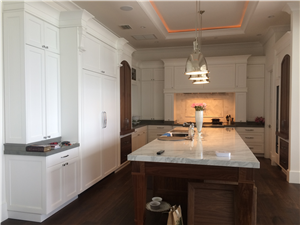 ALEXANDER CUSTOM WOODWORKING LLC Principals
---
---
Last Annual Reports
Registered Agent
Agent Name
CHOQUE CALLISAYA FREDDY F
(p)