CEREALPHA CORPORATION has been set up 5/28/2014 in state FL. The current status of the business is Active. The CEREALPHA CORPORATION principal adress is 4801 S UNIVERSITY DRIVE, 243, DAVIE, 33328. Meanwhile you can send your letters to 4801 S UNIVERSITY DRIVE, 243, DAVIE, FL, 33328. The company`s registered agent is BONILLA ELIGIO 4801 S UNIVERSITY DRIVE, DAVIE, FL, 33328. The company`s management are President - Grasnoff Sergio, Vice President, President - Grasnoff Yuri.
Company number
P14000047480
Company Type
Domestic for Profit
Last activity date
not available
Date Of Incorporation
5/28/2014
Additional information
Email
cerealphacorp@cerealphacorp.com
---
Business Location
4801 S. UNIVERSITY DRIVE STE # 263, Davie, FL, 33328
---
Description
" Working as a grain broker requires a knowledge of the commodities market as well as the ability to predict, as least to some extent, market movements. A broker who does not think ahead can end up with unsatisfied clients such as buyers who pay too much for a grain which falls out of favor or is produced in surplus or sellers who are angry that their grain sold at a price lower than it deserved. However, even with the best skills and years of experience, a grain broker ultimately cannot make predictions about market movement with confidence. My aspirations, as Grain commodity broker, together with Cerealpha Corporation to serve and support clients in best and profitable way! "
Photos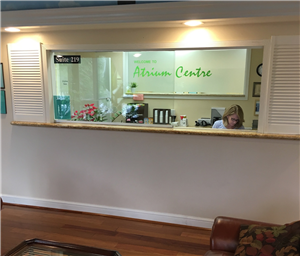 CEREALPHA CORPORATION Principals
---
---
Registered Agent
Agent Name
BONILLA ELIGIO
(p)