DAVIS BANCORP, INC. has been set up 2/12/1985 in state FL. The current status of the business is Inactive. The DAVIS BANCORP, INC. principal address is 6160 N.CICERO AVE.,#100, CHICAGO, IL, 60646. Meanwhile you can send your letters to 6160 N.CICERO AVE.,#100, CHICAGO, IL, 60646. The company`s registered agent is DAVIS, JOHN R. 3061 N.E. 46TH ST., FORT LAUDERDALE, FL, 33308. The company`s management are President, Director - Davis John R Jr. The last significant event in the company history is ADMIN DISSOLUTION FOR ANNUAL REPORT which is dated by 11/9/1990. This decision is take in action on unknown. The company annual reports filed on Annual reports – 10/12/1989.
Company Type
Domestic for Profit
Last activity date
11/9/1990
Date Of Incorporation
2/12/1985
Additional information
---
Business Location
3751w 6th Street , 76196, Los Angeles , Ca, 90020000
Open hours
24/7am pm never have not been here for Investors investments
---
Description
Private Bank Sole Owner Is A Individual
Photos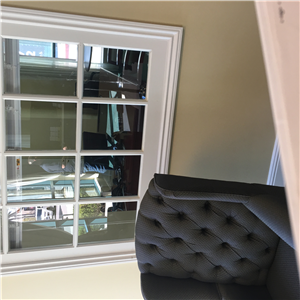 DAVIS BANCORP, INC. Principals
---
Last Annual Reports
Registered Agent
Agent Name
DAVIS, JOHN R.
(c)
DAVIS BANCORP, INC. Events
---
11/9/1990
ADMIN DISSOLUTION FOR ANNUAL REPORT
---